Print Design / Branding / Illustration
As a founding member of the Occupy Wall Street Design Work Group, I quickly became a workhorse. We were OWS's official graphic design team, providing other working groups with printed and digital material. Below is a selection of works used during the Occupy Movement, including posters exhibited at The New York Public Library, The Bienal de São Paulo, Brazil, ar/ge kunst Galerie Museum in Bolzano, Italy, and at least one internal NYPD crowd control memorandum.
---
Poster design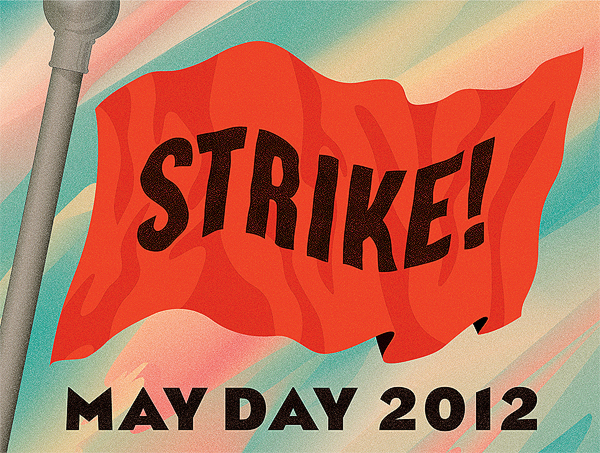 A poster design which was later adapted for a postcard flyer for the May Day protests.
My poster hanging on the walls of a gallery at The Biennial de São Paulo, Brazil. Shown in three exhibitions, my success with this rather basic design was simply recognizing that of the dozens of OWS posters, all were done by illustrators rather than graphic designers. I threw together this direct and graphic poster in 15 minutes. Originally to be distributed on 11×17 paper to be cut out and used as a mask, it was later featured in The Occupied Wall Street Journal's Poster Edition.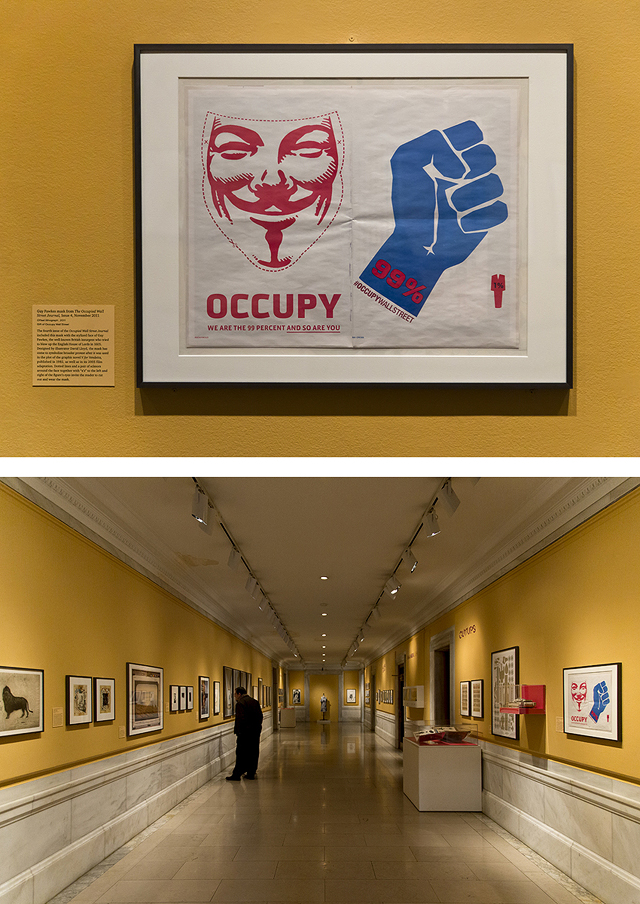 My poster, as printed in the Occupied Wall Street Journal, hanging on the walls of the New York Public Library.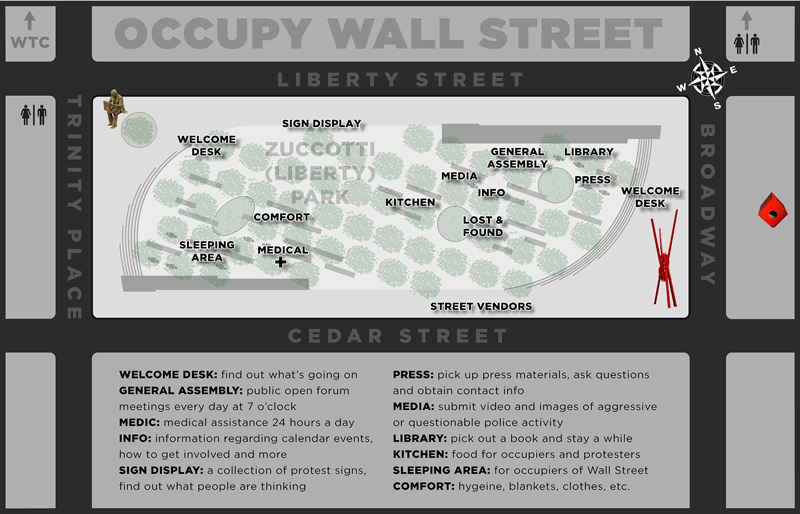 This map was to be printed and distributed the week the park was raided.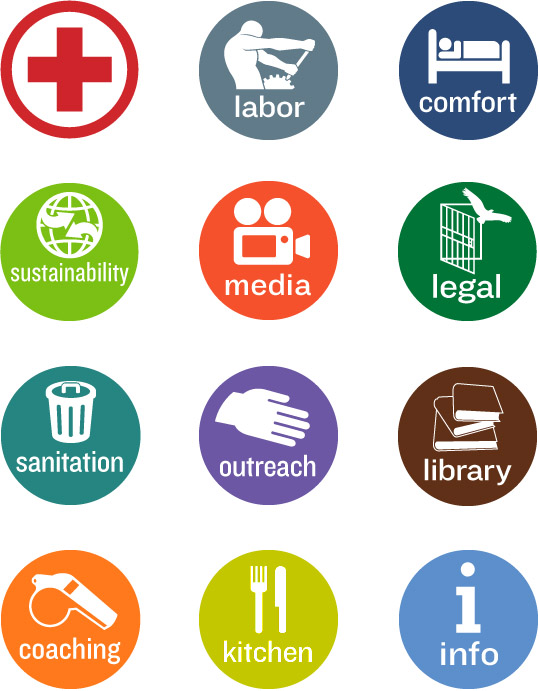 Wayfinding signage also to be deployed the week of the raid.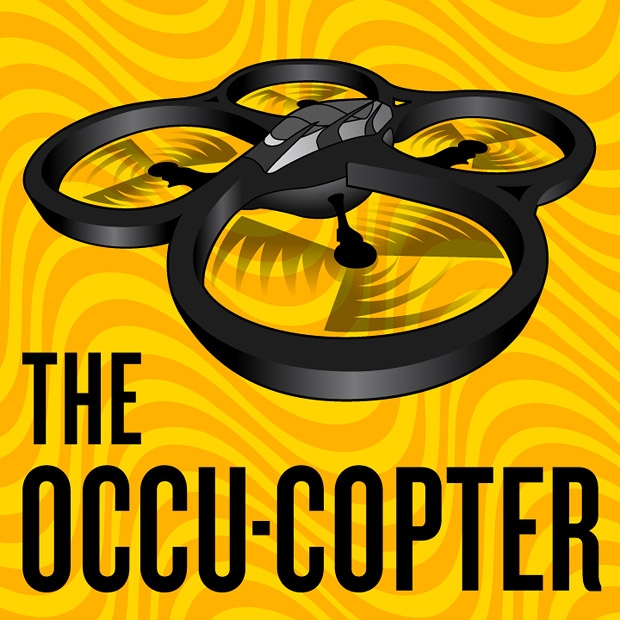 An innovative concept to use drones for activists to monitor police activity. The client's only request was a psychedelic background. The Adam West era Batmobile served as my inspiration for the illustration.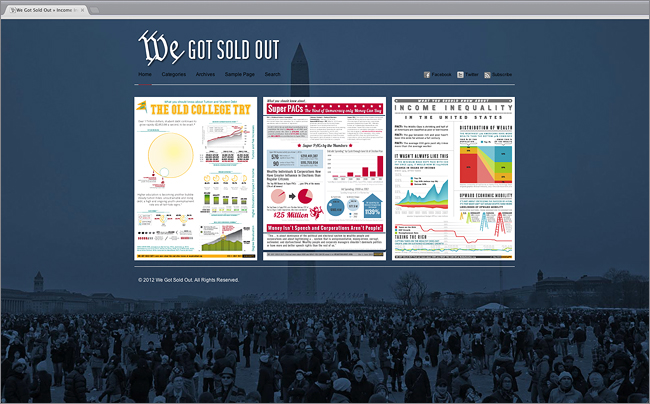 WeGotSoldOut.org: A website I designed devoted to providing boilerplate 1-page infographic flyers to be freely downloaded and distributed at rallies.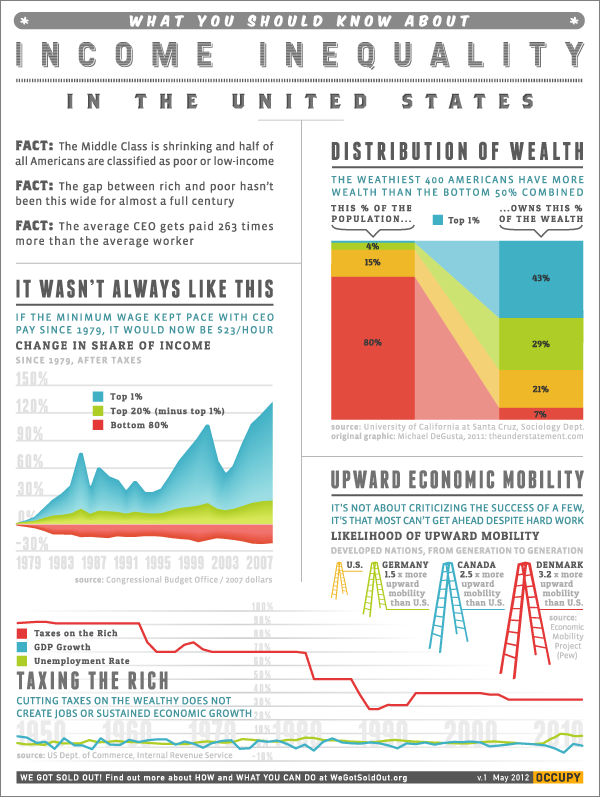 An infographic flyer from the website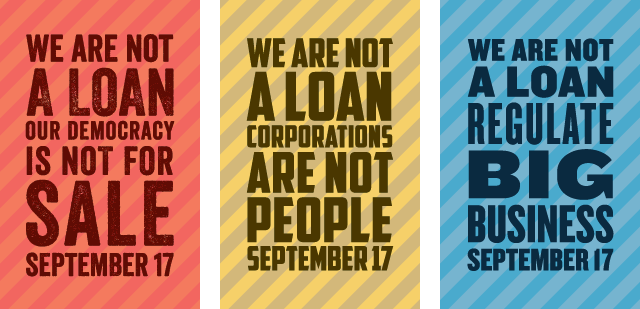 Poster designs for the first anniversary of Occupy Wall Street.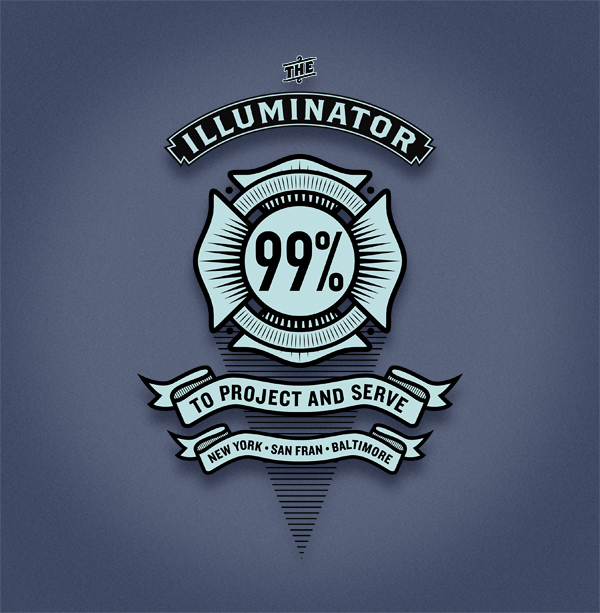 The now-infamous Illuminator, pioneer of light projection activism, needed a t-shirt design for some kind of union event or something… I forget the details to be honest.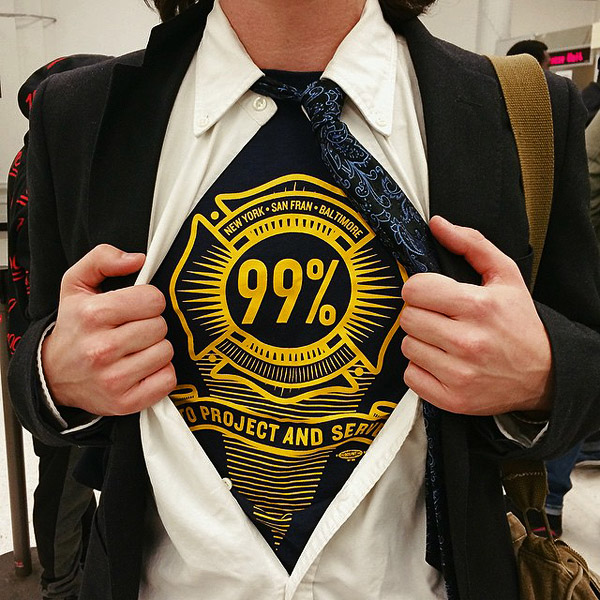 And the design the client used. This image, taken outside a courtroom, was sent to me after the Illuminator crew was handed a verdict of not guilty!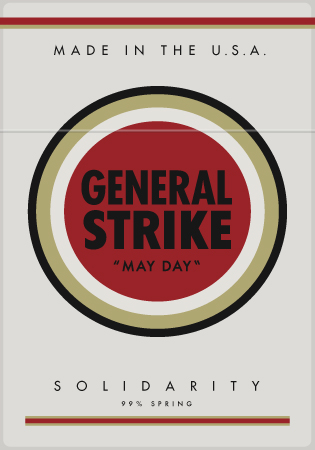 May Day poster design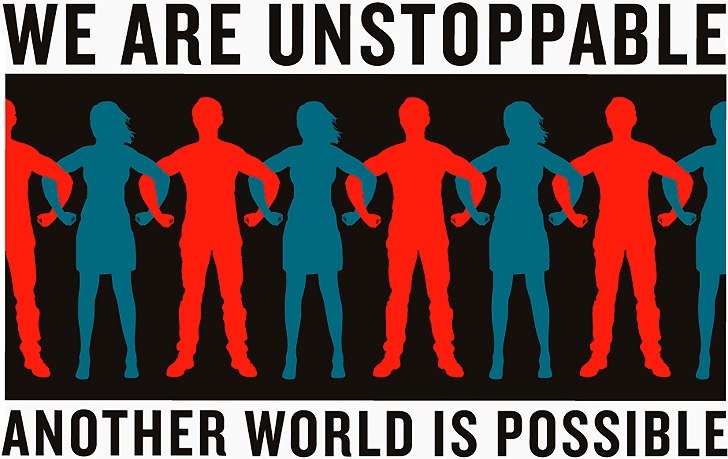 T-shirt design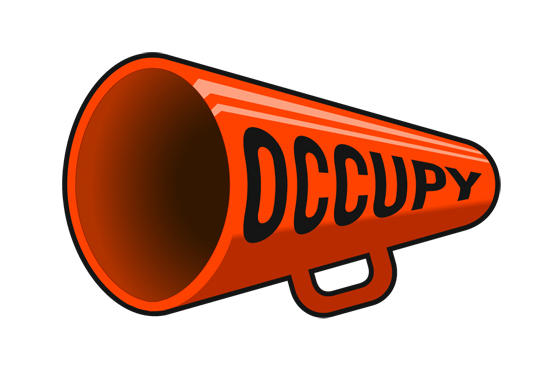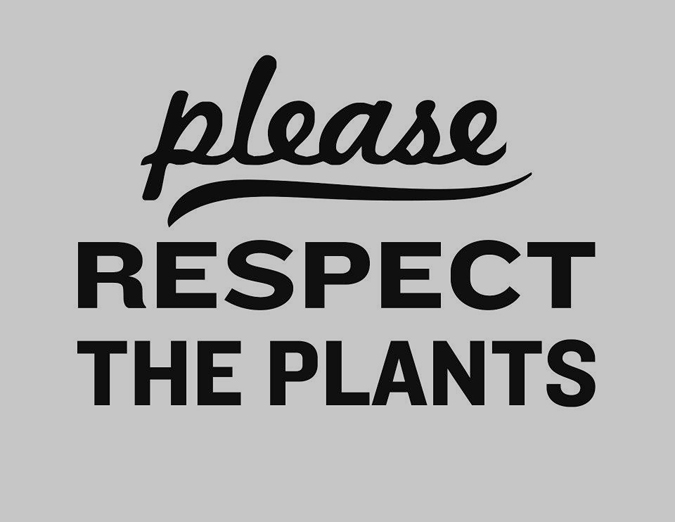 As requested by Occupiers in Liberty Park.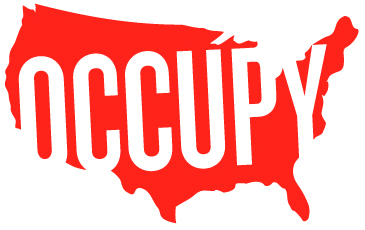 'Merica